Do you ever wonder why people, in these days, more likely suffer from diseases and other unhealthy conditions? Perhaps, we are relying too much on things that we invented and created especially medication and nutrition. To have a good health, many people believe that they can make use of food supplements instead of taking it naturally. It is because they consider consuming supplements as the fastest and easiest way to absorb a sufficient amount of essential vitamins and minerals. However, sometimes, we forget about the fact that what comes from nature is precious. That's why in nowadays, a big part of the world starts to seek for natural sources of nutrients rather than artificial ones.
Natural food sources are the first thing you should care. Among them, we cannot ignore the function of leafy green vegetables. Today will focus on the benefits of Swiss chard that you may not know in advance. Swiss chard is one of the most nutritious vegetables in the planet. We would like to introduce to you a new article that covers almost all aspects of Swiss chard in terms of health and beauty benefits. Besides, we will offer you some of the simple and tasty recipes with Swiss chard so that you can make use of this beneficial vegetable. Now, let's see how Swiss chard can help you to improve your health and beauty with Nutrition Kit page!
Top 9 Benefits Of Swiss Chard Leaves You Should Know
I. Facts About Swiss Chard
For those who have never added Swiss chard to your diet, we would like to share some facts about this nutritious vegetable. Actually, Swiss chard is a leafy green vegetable, which was identified by one of the Swiss botanists. It is categorized as Beta vulgaris, a member of goosefoot family with other members including spinach and beets. In reality, people in different areas call it in different ways. For example, many people call it simply like chard, silver beet, strawberry spinach, Roman kale, spinach beet, crab beet, and so on. No matter what name it is, Swiss chard is still one of the most nutritious leafy green in the planet. Swiss chard is known with its funny rainbow color that is very eye-catching. Therefore, it is often added to the children' diet to promote them to eat the vegetable. In terms of its origins, it is quite difficult to know the exact native region of this leafy green veggie but we can say that Swiss chard is very common in the Northern Hemisphere. In addition, it is also well known and popular in the Mediterranean diets.
Regarding the nutritional content of Swiss chard, you can refer to the following figures, which are so amazing. In accordance with research carried out by USA researchers, in every serving of cooked Swiss chard, which is equivalent to one cup (175 grams) of boiled without salt vegetable, there are about 35 calories, 0.2 grams of fat, 3.7 grams of fiber, 3.3 grams of protein, and 1.9 grams of sugar. You may find it as normal as other leafy green veggies but by looking at the figure about its vitamin and mineral content, you will be even shocked. Just kidding! Surprisingly, the concentration of vitamin K, A, and C contained in one serving of Swiss chard accounts for up to 716, 214, and 53 percent of the human's needs, respectively. Moreover, the mineral content of Swiss chard is also significant. Can you believe that in a portion of this vegetable, at the same time, people can be served with 38% of magnesium, 27% of potassium, 29% of manganese, 22% of iron, and nearly 17% of vitamin E? They are all essential elements needed for us to maintain our health and strengthen the function of the body organs. Thanks for that, people can enjoy the miraculous health benefits of Swiss chard.
However, that is not all about the nutritional value of Swiss chard. Other nutrients contained in this leafy green bring us much more benefits of Swiss chard leaves for health and beauty as well. It would be a mistake if we did not mention the presence of thiamin, niacin, riboflavin, pantothenic acid, calcium, zinc, phosphorus, selenium, and vitamin B-6. Their benefits will be released in the later section of the topic. Also, another typical nutritional feature of Swiss chard is its high concentration of antioxidants such as alpha and beta-carotene, zeaxanthin, lutein, and choline as well.
In general, most of the benefits of Swiss chard leaves are based on these nutritional facts. Therefore, later on, you can see a lot of good effects resulting from what we are talking about. Anyway, it is beneficial for you to consume a larger portion of leafy green in your diet, which also stimulates you to have Swiss chard on a regular basis.
II. Health Benefits Of Swiss Chard Leaves
1. Managing Diabetes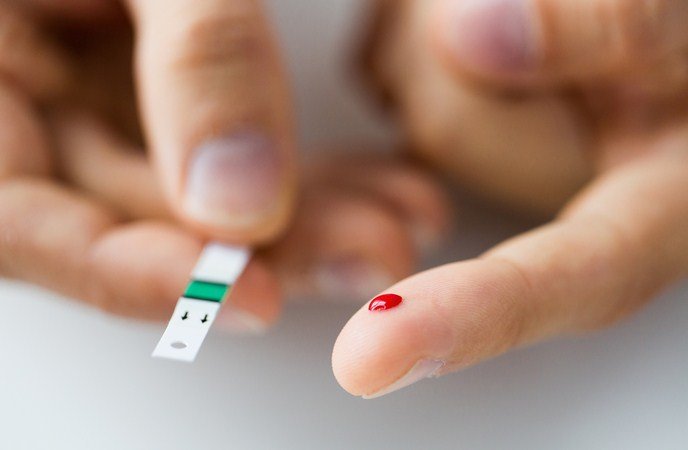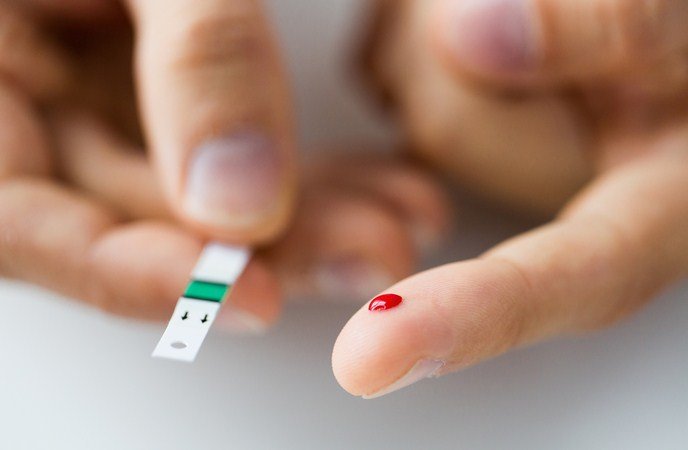 If you are in trouble with diabetes and trying to find some other healthy food sources for your own, you should not ignore one of the most useful benefits of Swiss chard. It is the ability to manage diabetes. For many people, it is also considered as the most important benefits of Swiss chard that help them so much.
In fact, the leafy green like Swiss chard can contribute to regulating our blood sugar levels in the body, especially for the diabetic patients. Why can Swiss chard help us? The function of syringic acid will explain for you. In general, syringic acid is among the unique flavonoids contained in Swiss chard. Regarding its ability, the acid has an outstanding performance that creates the benefits of Swiss chard for diabetes. It can inhibit the actual performance of alpha-glucosidase, an enzyme that contributes to the breaking down carbs into simple sugars. Therefore, once it is inhibited, your blood sugar levels might remain stable. Moreover, it prevents peaks and plunges as well, both of which are so dangerous for people who are not only suffering from diabetes but also on the edge of getting it.
In another context of science, a part of researchers tends to explain the benefits of Swiss chard in quite a different way but still remains the same core idea. Specifically, scientists said that a powerful antioxidant that helps to lower the glucose levels is alpha-lipoic acid. It has the ability to increase insulin sensitivity as well as to prevent oxidative stress occurring in diabetic patients. Besides, studies carried out on alpha-lipoic acid saw a decrease in peripheral neuropathy in diabetics. That's why Swiss chard can help to manage the diabetic condition.
As said before, we will show you an easy recipe to cook Swiss chard. If you are interested in our suggestion, you should try it and share your feelings with us.
Recipes: Roasted Swiss chard and feta
Ingredients:
Rainbow chard: 1 bunch (stems and leaves are separated, chopped)

Chopped onion: 1 teaspoon

Olive oil: 3 tablespoons

Feta cheese: 4 ounces

Black pepper and salt
Directions:
Set the oven to 350F

Grease the baking sheet with a layer of olive oil

Toss chopped onion and Swiss chard stems in a medium bowl with a tablespoon of olive oil. Add salt and black pepper for taste. Bake for 15 minutes.

Combine Swiss chard leaves with salt, pepper, and two tablespoons of olive oil. Then sprinkle the Swiss chard leaves over the mixture and scatter cheese over top

Next, bake for another 20 minutes to make sure feta cheese is melted and golden

Enjoy your dish
See more: Top 35 Best And Worst Foods For Diabetes Patients
2. Building Bones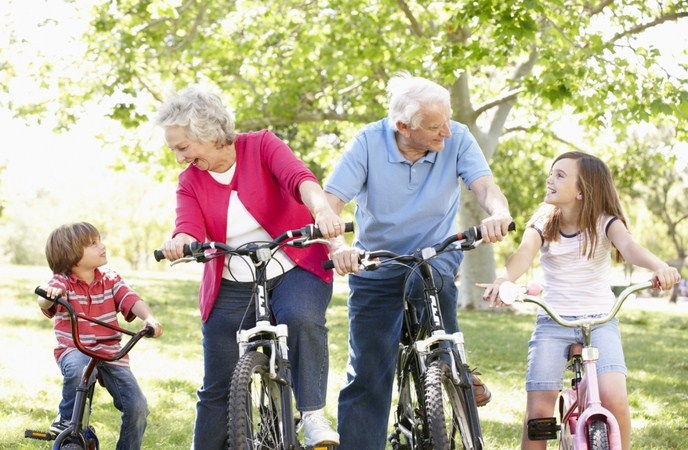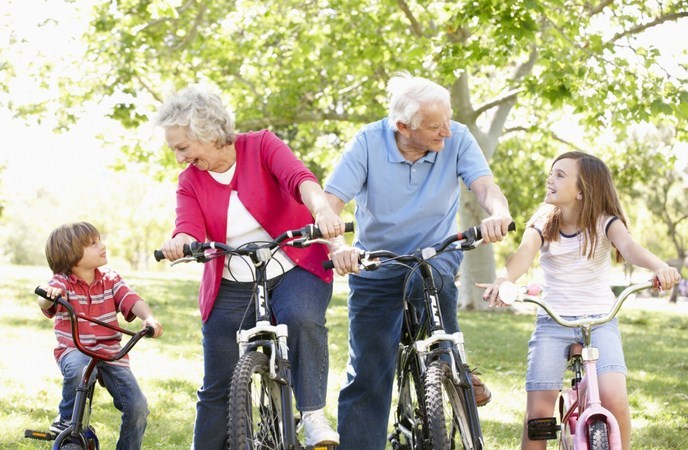 As mentioned in the nutritional facts about Swiss chard, a significant concentration of calcium along with vitamin K is found in this leafy green, which mainly contributes to the benefits of Swiss chard for bones.
Considered as a major boost for bones, Swiss chard can promote bone growth and development. In addition to the powerful function of calcium and magnesium for bones, vitamin K is especially important for your bone health. Actually, other varieties of spinach, beets, and dark green vegetables are also well known for their high concentration of vitamin K but Swiss chard is outstanding. Surprisingly, Swiss chard contains an incredible amount of vitamin K, which makes up for up to 300% of the daily-recommended amount of vitamin K just only with one cup of raw chard. It improves bone health by modifying your bone matrix proteins and improving the ability to absorb calcium of your body. Simultaneously, it is proved to have a lowering impact on urinary excretion of calcium as well. Scientists say that it will be more likely to have bone fracture if you are supplied with a low amount of vitamin K. Hence, you should consume a larger portion of vitamin K-rich leafy greens such as Swiss chard, spinach, broccoli, and extra. Now is the time for you to look for another way to take the benefits of Swiss chard.
Recipe: Pan Fried Swiss Chard
Ingredients:
Swiss chard: 1 bunch (remove stems, cut leaves into one-inch pieces)

Bacon: 4 slices (chopped)

Butter: 2 teaspoons

Garlic paste: half a teaspoon

Raw lemon juice: 3 tablespoons

Salt and pepper
Direction:
Take a skillet and heat over medium heat

First, add chopped bacon to the skillet and fried in a few minutes

Melt butter and stir in raw lemon juice. Combine with garlic paste as well.

Then add chopped chard leaves to the skillet

After leaves are wilt, cover up and increase heat.

Maintain for 4 minutes and then stir leaves to coat evenly

Season salt and pepper for taste
It is very easy to cook Swiss chard in such a way. Just spend only 25 minutes to prepare and cook, you have a nutritious dish for your family's dinner. Regularly adding it to your diet is a good way to get the bone benefits of Swiss chard.
Learn more: Top 16 Amazing Foods Good For Bone Health
3. Reducing Risk Of Cancer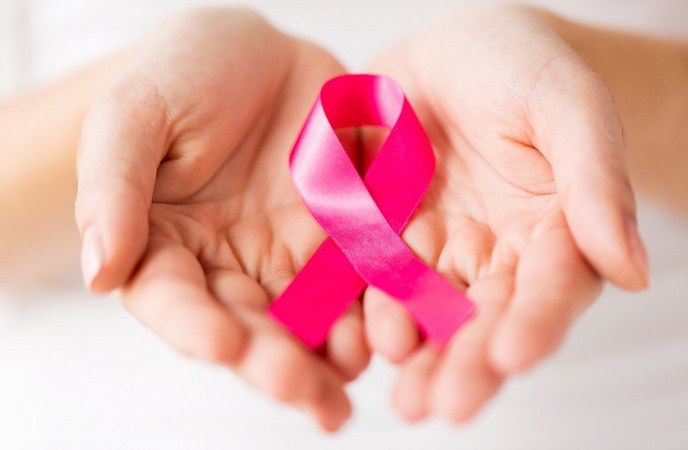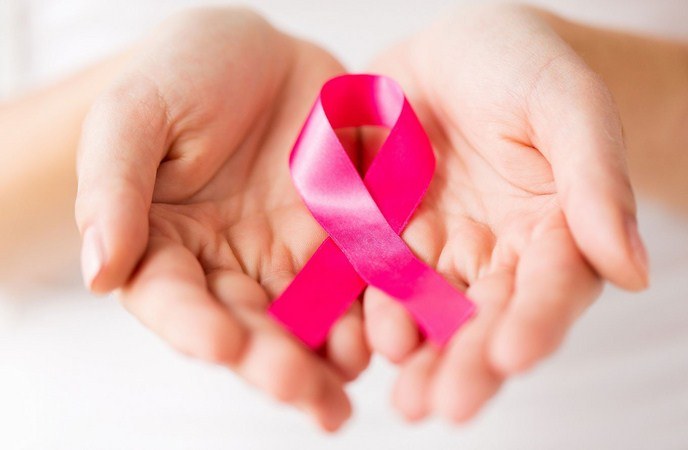 Another one from the list of health benefits of Swiss chard is reducing the risk of cancer and contributing to combating against the most dangerous disease. In other threads on our site, we also mention the anti-cancer property of a wide range of leafy green veggies. Swiss chard is not an exception. In general, the vegetable is loaded with a huge amount of powerful antioxidants. According to scientists, antioxidants have the ability to neutralize free radicals that are the powerful way to protect our healthy cells. A significant amount of essential nutrients such as vitamin E, C, lutein, zinc, zeaxanthin, beta-carotene, kaempferol, and quercetin is also found in chard. Studies also pointed out that many of these elements had a close connection to cancer prevention, especially colon cancer. Besides, if you are a grilled food lover and considering its side effects on your health, you should add leafy green like Swiss chard to your diet because it can help to block the heterocyclic amines generated from grilled foods, which are one of the main causes of cancer. Therefore, it is not coincident that every grilled meal includes green leafy alongside with meat or fish. One of the reasons is to balance and control the harmful factors released from grilled foods. In my opinion, these particular benefits of Swiss chard are among the most applicable ones.
Recipes: Italian style Swiss chard
Ingredients:
Swiss chard: 1 bunch (stems and leaves are separated)

Garlic: 4 cloves (roughly chopped)

Salt

Water: 1 cup

Crushed red pepper flakes: 1/8 teaspoon

Salt

Olive oil: 2 tablespoons
Direction:
Cut chard into one-inch strips.

Pour one cup water and add a teaspoon of salt to a large saucepan and bring to boil

Cook stems for 2 minutes. Then stir in leaves to the saucepan and cook for 6 more minutes. Drain chard and set aside

In a large skillet, add olive oil, red pepper flakes, and garlic. Heat the mixture over the medium heat for 3 minutes.

Then stir in boiled chard to the skillet for 2 minutes

Add salt for taste
4. Regulating Blood Pressure And Heart Health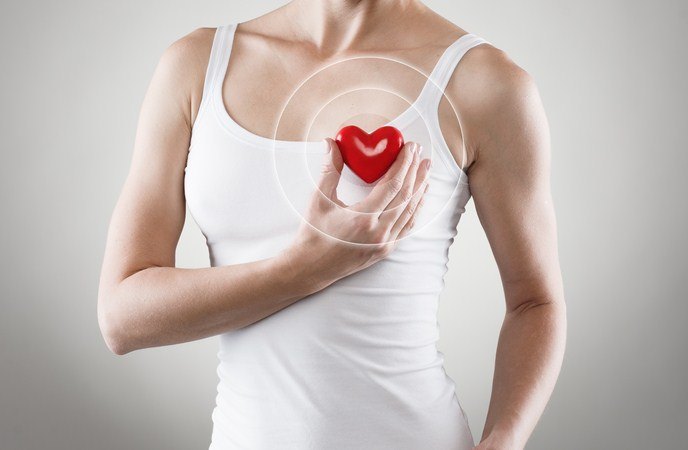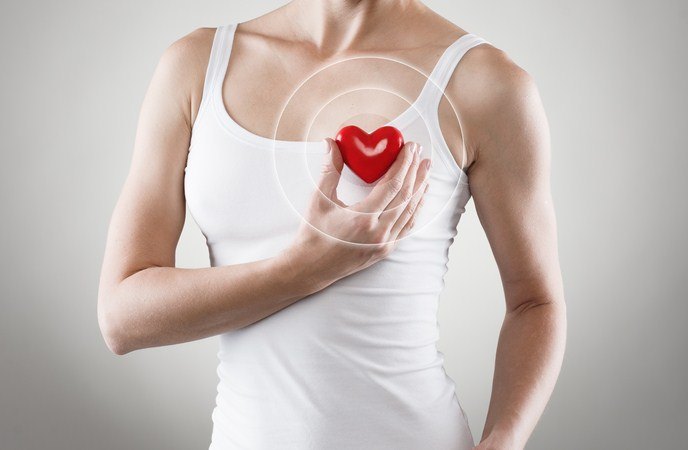 Among health benefits of Swiss chard, many people care about its ability to regulate blood pressure and boost the heart health. As a result, we would like to share some facts about these benefits of Swiss chard in this article.
Whenever talking blood pressure and heart health, indispensable elements that we have to mention is anti-inflammatory as well as phytonutrient antioxidants and potassium. Fortunately, they are all contained in Swiss chard. Doctors said that these contribute to lowering blood pressure, at the same time; they reduce the stress on your cardiovascular system. Additionally, some of the hypertension is because of pro-inflammatory enzymes, which the organic compounds found in chard have the ability to neutralize. Thanks for that, the leafy green protects consumers from heart attacks, strokes, and atherosclerosis.
In fact, scientists have shown that people having low levels of calcium, potassium, and magnesium in their diets can have a higher possibility to suffer from high blood pressure condition. It is because that these minerals release sodium out of your body and at the same time; they help arteries dilate, thereby lowering blood pressure. Luckily, Swiss chard can serve all your need. In a study published in 2013, researchers showed the multiple vascular benefits of Swiss chard include reducing blood pressure as well as preserving endothelial dysfunction and inhibiting platelet aggregation. Therefore, including this vegetable in your diet is necessary. However, some of them may think of minerals in supplement form but it will not able to provide you the same effects as natural food sources. That's why we highly recommend you consuming leafy greens generally, and Swiss chard, particularly.
Recipe: Creamed Swiss chard and lemon breadcrumbs
Ingredients:
Swiss chard: 2 large bunches (cut stems and leaves into two-inch pieces, separate stems and leaves)

Torn fresh breadcrumbs: half a cup

Olive oil: 2 tablespoons

Grated lemon zest: 1 teaspoon

Unsalted butter: 2 tablespoons

Kosher salt

Shallots: 2 (sliced)

Heavy cream: 3/4 cup

Black pepper
Direction:
Set the oven to 400F in advance

Toss breadcrumbs, olive oil, and grated lemon zest on a baking sheet. Add salt to taste

Toast for 8-10 minutes until golden brown. Remember to toss once.

Boil chard leaves in a pot for 1 minute and drain

In another saucepan, melt butter. Add sliced shallot and chard stems to the pan and cook for 5-8 minutes, season with salt and black pepper

Then add heavy cream, simmer for 4 minutes

Combine with Swiss chard leaves and cook for a few more minutes

Add salt and pepper

Top with breadcrumbs before serving
5. Good For Blood Circulation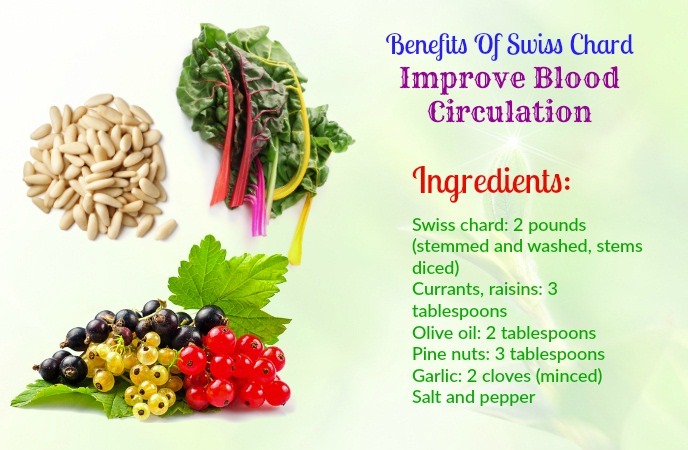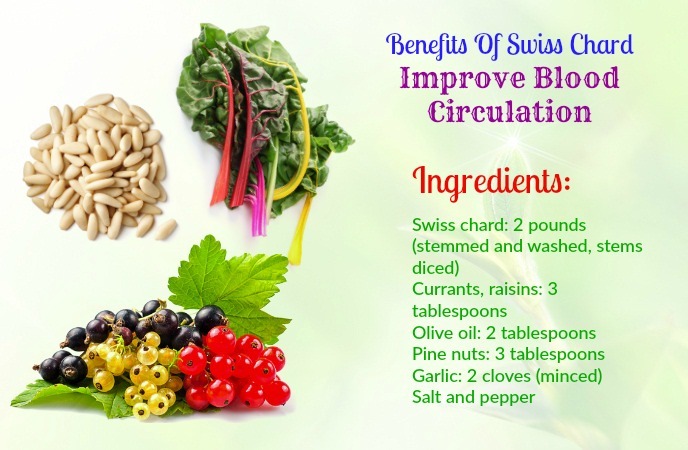 A variety of minerals is loaded in Swiss chard, which creates a lot more benefits of Swiss chard, as mentioned. Among them, iron and copper are playing an important role in maintaining a healthy body.
Doctors assume that a healthy body must be a body with smooth and stable blood circulation. Therefore, it is worth to being cared more. Why do we say so? One of the examples is anemia. If your body lacks iron and copper, you will be more likely to suffer from the condition that shows itself as fatigue, weakness, stomach disorders as well as the lack of concentration. To overcome, people need to ensure a proper quantity of red blood cells. Including copper and iron-rich foods in your diet is a good way to increase blood and oxygenation circulation within your body. Swiss chard is not a bad suggestion, among a wide range of iron and copper-rich foods. Again, we would like to introduce another creative way to cook chard for your family.
Recipe: Swiss chard with pine nuts and currants
Ingredients:
Swiss chard: 2 pounds (stemmed and washed, stems diced)

Currants, raisins: 3 tablespoons

Olive oil: 2 tablespoons

Pine nuts: 3 tablespoons

Garlic: 2 cloves (minced)

Salt and pepper
Direction:
Soak currants or raisins in a bowl of hot water for 10 minutes. Remember to cover the bowl

Boil Swiss chard in a pot of salted water for 1-2 minutes. Then drain and transfer to a bowl full of ice water.

After a few minutes, get the vegetable out and squeeze to get rid of excess water. Then chop coarsely.

Stir-fry chard stems in a skillet added oil. Cook for 3-5 minutes

Then combine pine nuts and continue to cook for 2-3 minutes

Add minced garlic to the skillet and cook for one more minute
Finally, add currants or raisins and toss together. Keep cooking for 2-3 minutes. Season with pepper and salt for taste
6. Boosting Brain Function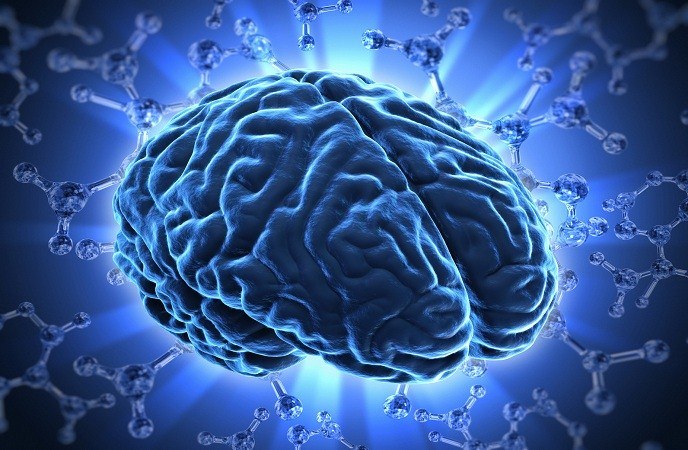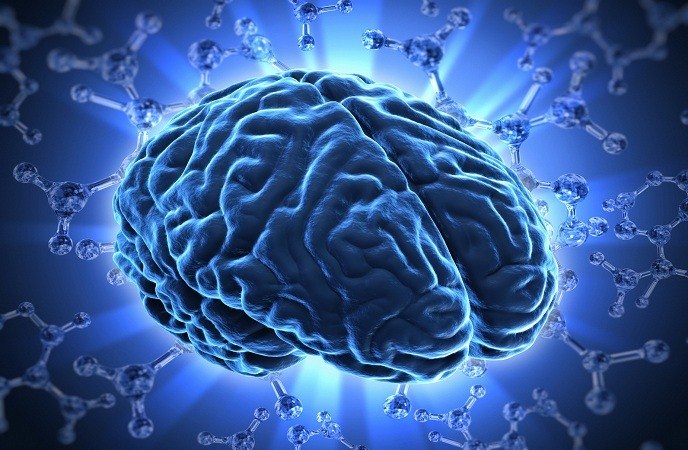 If you are preparing for a lot of important exams, the amazing benefits of Swiss chard can help you because it acts as a major brain booster.
As said before, chard is a powerhouse of vitamin K and potassium, both of which play an essential role in enhancing the brain function. They are found in remarkable amounts in the human's brain, thereby being able to boost the cognitive ability and development. Inclusion Swiss chard or other types of potassium and vitamin K-rich foods in your regular diets can help to expand your mind. It is especially necessary for students to take the benefits of Swiss chard for the brain. For sure, it can support the brain improvement.
Recipe: Swiss chard salad
Ingredients:
Chopped chard: 6 cups

Apricot preserves: 1.5 tablespoons

Thinly sliced shallots: 1/4 cup

Olive oil: 2 tablespoons

Dijon mustard: 1 teaspoon

White vinegar: 2 tablespoons

Chickpeas, rinsed and drained: 1 can

Chopped green onions: 1 tablespoon

Toasted walnuts: 2 tablespoons

Black pepper: 1 teaspoon

Crumbled goat cheese: half an ounce
Direction:
Combine shallots, white vinegar, Apricot preserves, olive oil, and mustard together in a large bowl. Whisk it up for 10 minutes

Separate into 2 equal part and set aside one

Add Swiss chard to half part of the mixture. Toss to coat

Then place the mixture on a platter

Add the remaining part of shallot mixture to the bowl. Combine with chickpeas. Toss to coat

Pour the chickpea mixture over chard mixture

Finally, sprinkle with toasted walnuts and the remaining ingredients
7. Improving Athletic Performance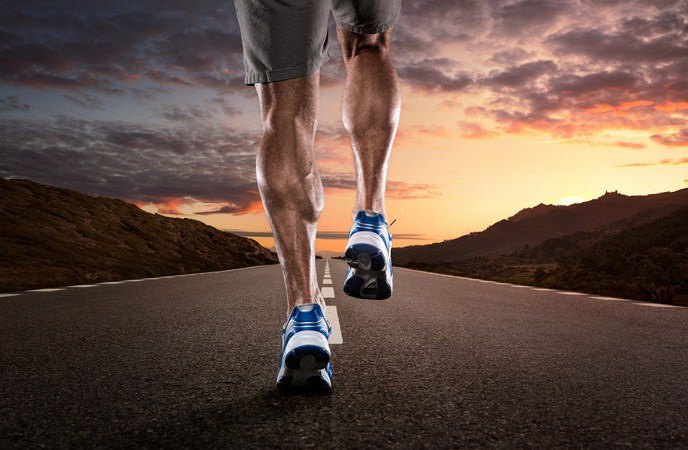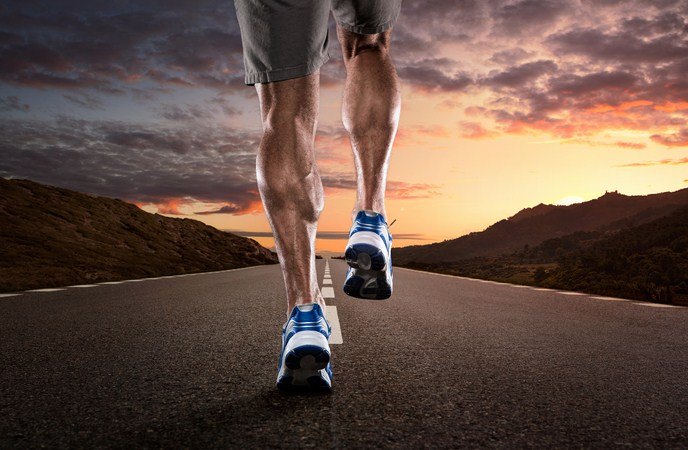 If you are a cartoon lover, you will know a character named Papai for sure. Whenever he fights with Bluto, he always consumes spinach to increase his strength. When I was a child, I did not know why a leafy green could give him power. Anyway, it is just a funny story, but now, we can explain by science as well.
As a variety of spinach, among the benefits of Swiss chard, people also realize that the vegetable can improve the athletic performance. In fact, dietary nitrates were proved useful for the improvement of muscle oxygenation during doing exercise. The increased dietary nitrate consumption potentially enhances exercise tolerance. Unfortunately, there are no exact figures to prove these benefits of Swiss chard but in another study about beetroot juice, researchers pointed out that the dietary nitrates-rich vegetable could improve performance by 2.8 and 2.7 percent in a 4-km and 16.1-km bicycle time trial, respectively. Luckily, in terms of nitrate content, Swiss chard rivals beetroot. Hence, we can conclude that the benefits of Swiss chard for athletic performance are significant.
Recipe: Ruby Swiss chard with white bean soup
Ingredients:
Ruby Swiss chard: 1 bunch (chopped)

Carrot: 1 (halved and sliced)

Olive oil: 1 tablespoon

Garlic: 2 cloves (minced)

White beans: 1 can (drained and rinsed)

Reduced-sodium vegetable broth: 1 qt

Parmesan cheese
Direction:
Heat olive oil in a pot over high heat, in advance

Add minced garlic, chopped onion, and carrot to the pot.

Cook and stir for 3 minutes

Combine chard, broth, and white beans. Cover and cook over high heat

Serve with cheese
III. Hair Benefits Of Swiss Chard
Actually, there is no shortage of benefits of Swiss chard. Not only health but also beauty benefits of Swiss chard make it more miraculous than other types of vegetable. It is not a bad suggestion for you to strengthen the hair health.
Generally, Swiss chard is loaded with biotin, which is an organic compound creates a direct connection to healthy hair. In other words, if you want to promote hair growth and its strength, an inclusion of biotin-rich foods like chard is necessary. Particularly, the significant amount of biotin contained in Swiss chard can stimulate follicles as well increase texture and luster. In addition, the function of vitamin A and C also contributes to the hair follicles that play an important role in the formation of sebum. In turn, it keeps your hair supple. Another way to enjoy the benefits of Swiss chard is released right now.
Recipe: Swiss chard with zucchini enchiladas
Ingredients:
Swiss chard: 1 bunch (chopped)

Yellow corn tortillas: 12

Jalapeno: 1 (diced)

Zucchini: 2 (chopped)

Onion: 1/2 (chopped)

Enchiladas sauce: 12 ounces

Grated cheddar cheese: 2 cups
Direction:
In a large pan, add chopped onion, jalapeno, chard, canola oil, and zucchini to stir-fry over medium heat. Cook for 10 minutes. Let it cool a bit.

In another pan, heat a little of canola oil and fry 12 corn tortilla for 5 seconds per side

Get out and place them on a paper towel. Set aside

In a small bowl, add a part of enchilada sauce. Dip tortilla in the sauce one by one. And place on a baking sheet. Stuff the mixture above and sprinkle cheese on top.

Roll them up. Then top with the rest part of cheese and sauce.

Start to bake for 25 minutes at 400F

Take it out and leave it for 5 minutes before serving
IV. Skin Benefits Of Swiss Chard
Last but not least, we would like to bring to you the amazing skin benefits of Swiss chard. If you want to maintain the glowing skin, you should not ignore these benefits of Swiss chard.
Like other leafy greens, especially dark green vegetables, Swiss chard is proved to have great impacts on skin care. Women in the world may not know this fact, which is so regretful. Experts have concluded that every dark leafy green has the good effect on skin thanks to their significant concentration of fiber, potassium, beta-carotene, and other vital nutrients. Especially, the antioxidants will help to repair and renew skin cells, thus, giving you glowing and youthful skin.
Eating green vegetables, generally and Swiss chard, particularly is always highly recommended for skin care.
Recipe: Indian Swiss chard salad with roasted potato
Ingredients:
Swiss chard: 1 large bunch (cut into thin ribbons)

Baby golden potatoes: 1.5 pounds (halved)

Turmeric: 1 tablespoon

Olive oil: 3 tablespoon

Cumin: 1 teaspoon

Garlic powder: 1 teaspoon

Pepper and pinch salt

Greek yogurt: 2 tablespoons

Raw lemon juice: 2 tablespoons
Direction:
Place diced baby potatoes on a baking sheet. Toss with olive oil, turmeric, garlic powder, and cumin. Add salt and pepper for taste.

Roast for 30-40 minutes at 400F. Remember to toss halfway through.

To make the dressing, whisk Greek yogurt, olive oil, raw lemon juice, salt, and pepper in a small bowl.

Transfer chard and roasted potatoes to a large bowl and drizzle with the prepared dressing. Toss to coat evenly.
Read more: Top 7 Best Vitamins For Skin Health
With all the benefits of Swiss chard, you can improve your health, hair, and skin. Swiss chard, as said before, is a nutritious leafy green that you are highly recommended including in your regular diet. Rainbow Swiss chard can be your kids' favorite vegetable, thereby encouraging them to eat vegetables by adding chard. As you know, this leafy green can be a great ingredient for salad, stir-fried food, soup, and so on. Sometimes, you can add a handful of Swiss chard to a scrambled or omelet egg. In another way, you also throw it into a smoothie or fresh juice and enjoy it. Wrapping Swiss chard leaves with other ingredients or adding them to a sandwich is wonderful. Let's diversify your meal with this healthy vegetable.
If you have any question related to the article: Benefits of Swiss chard, leave it below. Also, you can discover other articles about benefits of other spices by accessing our main Nutrition Facts. Thank you for your supporting!